DAY 1 Fly to Bei jing
DAY 2 Arrive in Beijing (D)
Welcomed by your local guide at the airpor t, you will be escorted to your hotel for check-in.
DAY 3 Beijing B, L, SD
This morning, marvel at the vast Tiananmen Square and see neighboring halls and monuments. Walk through the Gate of Heavenly Peace to the magnificent For bidden City. Explore the Temple of Heaven, a complex of buildings representing the
pinnacle of Ming and Qing architecture. Spend the afternoon at the former Imperial Summer Palace. Stroll through the Long Corridor and visit a pearl factor y. Tonight, enjoy a famous dish at Quanjude Beijing Duck Restaurant.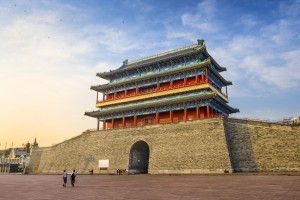 DAY 4 Beijing (B, L, D)
Travel to northwest Beijing to visit China's most famous attraction the Great Wall. You will also have a chance to visit a Jade Carving Museum and the Ming Tomb where thi r teen emperor s of the Ming Dynasty are laid to rest. In the evening, watch a martial arts show at the Red Theater.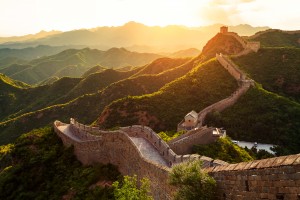 DAY 5 Beijing (B, L, D)
After breakfast, tour Beijing's traditional courtyard neighborhoods in a pedal -power ed cab. You will have the opportunity to visit the home of a local resident before visiting Beijing Zoo and touring Lama Temple, the largest and most perfectly preserved lamasery in present-day China. Tonight, enjoy Peking Opera.
DAY 6 Beijing/Yichang (B, L, D)
You will have free time until check-out at noon. After lunch, board the flight to Yichang where you will embark on the Yangtze River cruise.
DAY 7 Cruise on Yangtze (B, L, D)
Visit the Three Gorges Dam at Sandouping and sail through the ship locks and Xi ling Gorges. Take the Tribe of the Three Gorges Shore Excursion (river conditions permitting).
DAY 8 Cruise on Yangtze (B, L, D)
Transfer to another vessel for a relaxing excursion through the attractive gorges of Goddess Stream (river conditions permitting). Enter Wu Gorge, known for its quiet beauty, forested mountains, and sheer clifftops. Then sai l through dramatic Qutang Gorge.
DAY 9 Cruise on Yangtze (B, L, D)
Take a shore excursion to Shibaozhai , appropriately named "The Pearl of the Yangtze" (river conditions permitting). An alternate excursion may be substituted
to Fengdu, where a relocation village has been built for families who have moved as a result of the Yangtze's rising waters.
DAY 10 Chongqing/Xian (B, L, D)
Morning arrival in Chongqing. Travel to Hong Ya Dong (Red Cliff Cave), then visit Eling Park , Eling, named for i ts steep and narrow shape resembling a goose's
neck. Later, you'll enjoy a lunch of Chongqing's famous hot pot before you board your flight to Xi'an, where your guide will greet you and deliver you to Tang Palace for dinner and a show.
DAY 11 Xian (B, L, D)
After breakfast, you'll visit the Terracot ta Warriors workshop and museum. The huge underground military museum houses life-size warrior figures and ancient Chinese weapons. Afterwards, visit Banpo New Stone Age Museum and the Small Wild Goose
Pagoda Park.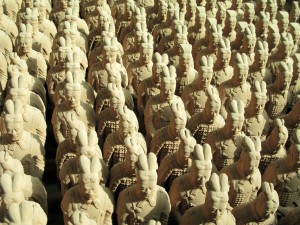 DAY 12 Xian/Shanghai (B, L, D)
After breakfast, visit the ancient City Wall, the largest and best-preserved one in China. Afterwards, board a flight to Shanghai, where you'll be welcomed by your guide and escorted to your hotel. Later, stroll Shanghai's car-free shopping, eating, and entertainment district, Xintiandi. After dinner, enjoy the Acrobatic Show at Shanghai Center Theater or Huxi Theater (VIP Tickets).
DAY 13 Shanghai (B, L, D)
This morning, take a walk through the Bund. Its Art Deco and neoclassical facades appear much as they did during Shanghai's heyday in the 1920s and '30s. You'll also visit the Shanghai Bazaar and Yu Yuan Garden, the most famous garden in Shanghai. After a Shanghai-style din sum lunch, you will go to the still-active Jade Buddha Temple and the Shanghai Museum. Later on, visit the Oriental TV Tower for a buffet dinner on its 267-meter high Revolving Restaurant. After dinner, enjoy a cruise on Huangpu River.
DAY 14 Shanghai (B)
After breakfast, you will be escorted to the airport for your flight home.
B= Breakfast
L=Lunch
D=Dinner
SD=Special Dinner