Day 01 Fly to Beijing
Day 02 Arrive in Beijing
Arrive in Beijing, China's capital city. Welcomed by your guide at the airport, you will be escorted to your hotel for check-in.
Day 03 Beijing (B,L,SD)
This morning, marvel at the vast Tiananmen Square and see neighboring halls and monuments. Walk through the Gate of Heavenly Peace to the magnificent Forbidden City,which was home to the Ming and Qing dynasties for over 500 years. Explore the Temple of Heaven, a complex of building representing the pinnacle of Ming and Qing architecture. A short visit to the Pearl factory. Tonight enjoy a famous dish at Quanjude Beijing Duck Restaurant.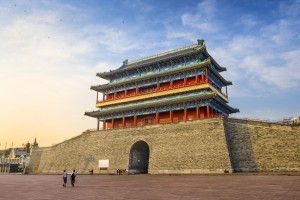 Day 04 Beijing (B,L)
Travel to northwest Beijing to visit China's most famous attraction – The Great Wall. Built over 2,000 years ago, it stretches 4,000 miles across mountains and valleys in the northern part of China. You will also have a chance to visit a Jade Craving Museum. Afterwards, tour Beijing's 700-year-old Hutongs (narrow lanes) area by pedal-powered cab. You will have the opportunity to visit the home of a local resident before enjoying a walk along Wangfujing Street, a 700-year-old commercial street.
Day 05 Beijing to Yichang (B,L)
You will have free time until check-out at noon. After lunch , board your flight to Yichang where you will embark on the Yangtze River Cruise.
Day 06 Cruise on Yangtze (B,L,D)
Visit the Three Gorges Dam at Sandouping and sail through the ship docks and Xiling Gorge, the longest and the deepest of the Three Gorges. Tribe of the Three Gorges shore excursion (river condition permitting). Offering an interesting glimpse into life in the Xiling Gorge region.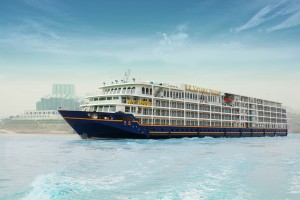 Day 07 Cruise on Yangtze (B,L,D)
Transfer to another vessel for a relaxing excursion through the attractive gorges of Goddess Stream. Depending on river condition, an alternate excursion to the gorges of Shennong Stream may be substituted . Enter Wu Gorge, known for its quiet beauty, forested mountains, and cliff so sheer that the sun barely penetrates its precipices. Then sail through Qutang Gorge, the shortest, narrowest, and most dramatic gorge.
Day 08 Cruise on Yangtze (B,L,D)
Take a shore excursion to Shibaozhai with its impressive wooden pagoda, appropriately named "The Pearl of the Yangtze". Depending on river conditions, an alternate excursion may be substituted to Fengdu, where a relocation village has been built for families who have moved as a result of the Yangtze's rising waters.
Day 09 Chongqing to Xian (B,SD)
Arrive in Chongqing in the morning. travel to Hong Ya Dong (Red Cliff Cave), then visit Eling Park, Eling, named for its steep and narrow sharp resembling a goose's neck. Later you'll enjoy lunch before you board your flight to Xian. The guide will meet you at the airport and drive to enjoy the Dumpling dinner and Tang Dynasty Show.
Day 10 Xian to Shanghai (B,L)
This morning visit the Terracotta Warriors Museum and workshop. It is a huge underground military museum constructed as an accessory pit of Qin Shi Huang Mausoleum. Afterwards, visit the Small Wild Goose Pagoda Park and the ancient City Wall, the largest and best-preserved one in China. Then you will fly to Shanghai. Welcomed by your Shanghai guide at the airport, you will be escorted to your hotel for check-in.
Day 11 Shanghai (B,L)
In the morning , take a walk through The Bund. Its Art Deco and neoclassical facades appear much as they did during shanghai's heyday as China's most international city, way back in the 1920s and '30s. You will also visit the Shanghai Bazaar and Yu Yuan Garden, the most famous garden in shanghai. Afterwards take a short tour of a silk spinning factory to see how Chinese silk has been produced since the 14th century and have lunch before visiting the Shanghai Museum, which display over 1,000,000 objects, roughly 120,000 of which are precious work of art. At last, enjoy free time and shopping on Nanjing Road.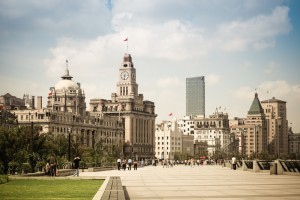 Day 12 Fly Home (B)
After breakfast , you will be escorted to the airport for your flight home.
B= Breakfast
L=Lunch
D=Dinner
SD=Special Dinner